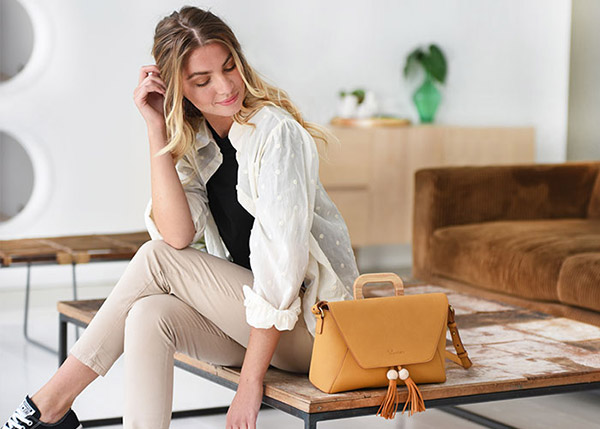 Who are we?
Created in 2004, Woomen is a committed French brand that moves with the times. We have become aware of the various current environmental issues and have decided to change our codes to adapt to a more responsible way of consuming. Woomen is therefore also a matter of conviction. We are convinced that we can combine fashion and trends with consideration for the planet and animals. Starting from a simple observation: fashion has a major impact on our daily lives, we have made a commitment to convey our values through our handbag collections. In our opinion, fashion is meaningful!

Our vocation
Woomen, at once fresh, young and committed, is a brand concerned with ecology and animal life. Convinced that sustainable fashion is important, we put the environment in which we live at the heart of our thoughts. Woomen takes into consideration each step of the product's life cycle and promotes responsible consumption. Reducing our footprint on the environment is a daily motivation that drives Woomen teams. Chic and ethics are the two watchwords that perfectly define our creations. We would like to participate in the development of responsible fashion and respond to this urgent need: take care of the planet. To do this, we have banned all animal materials such as leather from our design workshops. Woomen respects animals and their environment by using only responsible materials.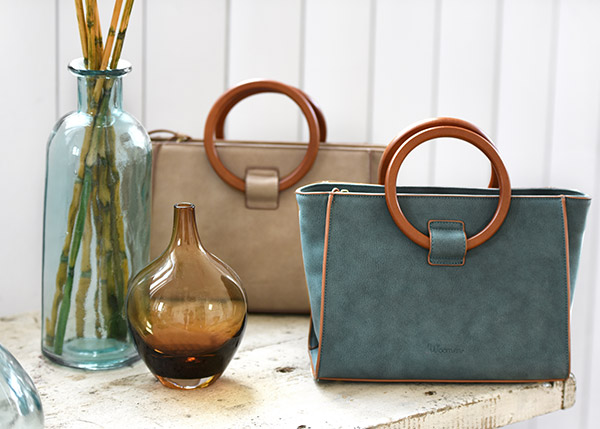 Trendy and Vegan products
In order to be in line with vegan fashion, we have decided to remove all animal materials and replace them with natural and synthetic materials. We use cork, cotton or coated canvas and linen for the inside of the bags. Woomen chooses these materials for their natural character but also for their quality. Responsible fashion can also be characterised by unique, trendy, feminine and accessible models. Our creative workshops produce the best craftsmanship in order to offer the best quality and finishes for our bags. Because vegan fashion is also part of slow fashion, Woomen has chosen to create collections that are more or less permanent. For us, responsible consumption goes hand in hand with intelligent manufacturing to avoid over-consumption. Therefore, Woomen offers its quality creations all year long at the price that seems to be the fairest.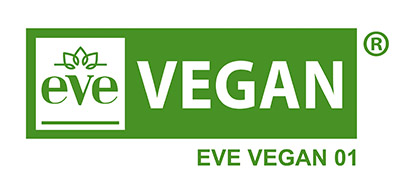 Vegan certified
The entire production of the collection is certified Vegan by the EveVegan label. The label certifies that no materials of animal origin have been used in the production process. At each step of the production process, Woomen can guarantee the exclusion of all forms of leather and also respect for animals and the environment. The collections are eco-designed and made from responsible materials.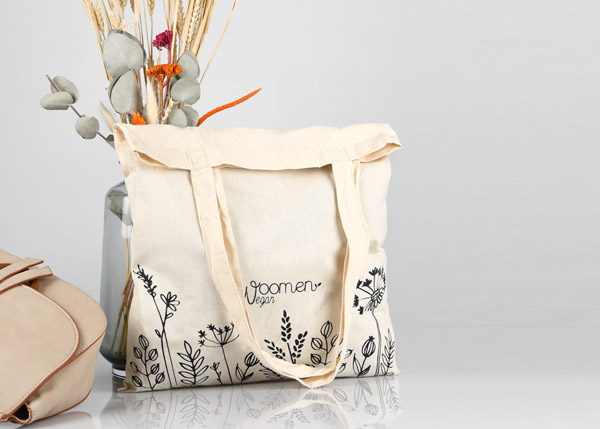 Responsible packaging
As our commitment to nature does not only include the manufacture of the bags, we have also opted for responsible packaging. Woomen has therefore banned all packaging made from plastic and replaced it with a more environmentally friendly solution such as paper or cardboard. The brand also offers an ORGANIC cotton bag for every purchased bag. This tote bag is not only intended to protect the product; it is also a symbol of our values. This ORGANIC cotton tote bag can be reused over and over again!